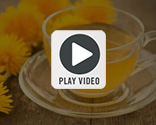 Welcome to herbal health care
Herbal Healthcare is located in The Body and Mind Health Centre, Rosbeg, Westport, Co. Mayo. Ireland. Colleen gives consultations here on an appointment basis. She also runs short courses from the clinic several times in the year, in Herbal Medicine, Remedy making, Nutrition and Healthy Cleansing. Food intolerance and other diagnostic lab testing can be facilitated when required. Colleen can also be booked as a speaker or facilitator for events and workshops.
Conditions that can be supported with Herbs and Nutrition:
Skin Problems
Hormonal Imbalances
Thyroid & Adrenal Health
Impaired Digestion
Fertility, Menopause, PMS
Fatigue, Low Energy
Respiratory Ailments
Coughs, Colds, Flus
Stress and the Nervous System
Lowered Immune System
Blood Sugar Balance
Cardiovascular Issues
Cholesterol, Homocysteine
Blood Pressure
Inflammatory Diseases
Cancer Support
contact colleeN:
For more information
Upcoming Events
7-Day Cleanse
This has been designed to help the body's channels of elimination, while giving the digestive system a retreat from the usual daily toxins from food metabolism.
Courses & Events
Clinic Update; Covid 19 restrictions in Ireland, 12/03/20
With the new restrictions in place as of today, I want to reassure my clients, both existing and new that I will remain in my clinical practice to continue to offer Herbal and Nutritional support to those who may want my services.
I may change the way in which I operate with certain people and move to phone or skype consultations to minimise contact with those who may be infected with the virus, either with an active infection or if someone has had direct contact with it.
You can send me a message here, what's app, email or text and I will arrange the best channel for us to work together. Herbs can be posted once a consultation has taken place. If you are already a client, you can order herbs as usual.
A consultation will mean you get the most appropriate blend for your constitution and we are obliged by law to undertake consultation before we dispense any herbal medicine formulas to patients.
There are different protocols for prevention and for support during an illness so again, best to get qualified advice on this.
If you have any questions about booking a consultation, please get in touch and I will respond at my earliest convenience.
Interesting times we are in!
www.herbalhealthcare.ie
Warmest regards,
Colleen
Hedgerow to Kitchen Medicine
Colleen runs a regular course called Hedgerow to Kitchen Medicine.
This can be spread over 4 weeks (evenings) or taken as a full day, depending on the schedule.
On this course we explore how to use common hedgerow herbs for home use, how to make simple remedies and natural cosmetics, and how to prepare naturopathic balanced food.
Comprehensive course notes are provided and students get samples of what we make in class
Contact Colleen for more information
Other Workshops
Supporting Children's Health with Herbal Medicine:
2 hr practical workshop for parents. Colleen will demonstrate her most commonly used remedies for children. Recipes provided.
7 day Spring and Autumn Cleanse:
Colleen runs a group each transition of the season. There are 2 information evenings book ending the 7 days. Herbs are available for sale on the introduction night, and email support provided over the week. Recipes and plan provided.
Herb walks along the Great Western Greenway
(Summer dates)